The Queen Of Controversy! Super Bowl Rapper M.I.A.'s 5 Most Shocking & Scandalous Acts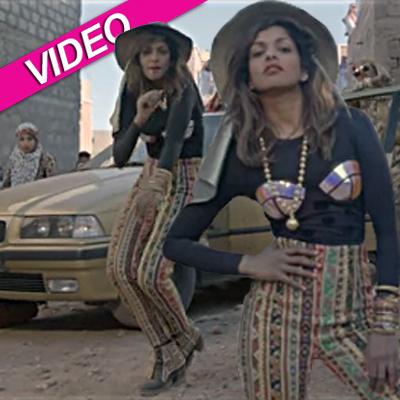 Article continues below advertisement
5. M.I.A., who grew up in Sri Lanka, has publicly expressed support of the Tamil, a militant group that has been linked to several political assassinations -- so much so, that she landed herself on the U.S. Homeland Security risk list in 2006 and was denied a U.S. travel visa!
4. Her Born Free video, directed by Romain Gavras and released in 2010, was pulled off YouTube for extreme graphic violence and full frontal nudity. One of the most controversial videos of all times, it featured such images as U.S. soldiers brutally beating people with their guns as well as rounding up red-headed citizens and then executing them.
Watch The Video On RadarOnline.com
3. After her Born Free video stirred up controversy, she bashed Justin Bieber! "I find the new Justin Bieber video more violent and more of an assault to my eyes and sense than what I've made," she chided to Britain's NME magazine.
2. After New York Times journalist Lynn Hirschberg wrote a less than flattering profile on M.I.A., the singer waged a public war against her, which included posting her phone number on Twitter.
Article continues below advertisement
1. Her latest video for Bad Girls, which was released last week, is another collaboration with director Gavras. Though not quite as shocking as Born Free, the video, which was filmed in Morocco, once again features controversial political and socially charged imagery such as women in burqas, fast cars and assault rifles.
You can watch M.I.A.'s controversial Bad Girls video right here on RadarOnline.com.