Exclusive
Melissa Rivers Nasty Fight With 'Porno Boyfriend' Caught On Camera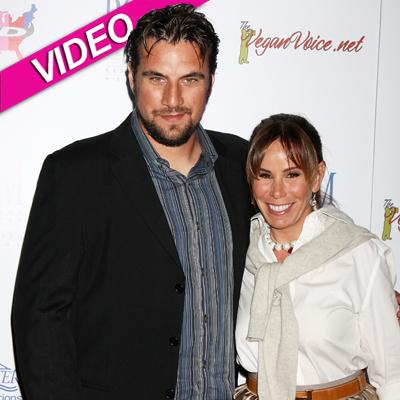 By Alexis Tereszcuk - Radar Senior Reporter
Melissa Rivers had a nasty breakup with her boyfriend Jason Zimmerman last September, and in this exclusive sneak peek of her new reality show obtained by RadarOnline.com, he screams and swears at her in a vicious fight.
In the upcoming episode of Joan and Melissa: Joan Knows Best, Melissa and Jason begin an argument after he misses a family photo shoot scheduled by her mother Joan Rivers, and Melissa is furious.
Article continues below advertisement
"It was supposed to be a picture of a family," she says to Jason who snaps back "s**t happens," and that's when she explodes.
"We've talked about family, we talked about trying to have a baby, we talk about all these things and the first opportunity you put work first!"
Watch the video on RadarOnline.com
Jason retaliates by asking for time away from the cameras and tries to defend himself.
"You know how much I care about this family," he yells at Melissa. "The fact that I sit there and give you shots, the fact that I'm busting my ass out there, the fact that you have the audacity to bust my balls about going to a meeting!"
Jason then turns his fury full blown against Melissa. "You're so hormonal and irrational! I don't know why you're getting pissed? Go f**k yourself!"
As he storms out of the house he makes a shocking parting shot against Melissa's late father, Edgar Rosenberg, who committed suicide in 1987.
"I am not Mr. Rivers, I'm not your f***ing father, I'm not going to end up like him!"
Melissa and Jason split in September after she discovered he made several appearances on an adult website. Following the split, Joan quipped: "If you're looking for him on the adult website, search under 'Wee Willy Winkie.'"
Article continues below advertisement