Lacrosse Murder Closing Augments: Defense Lawyer Calls George Huguely 'Stupid Drunk' Not A Murderer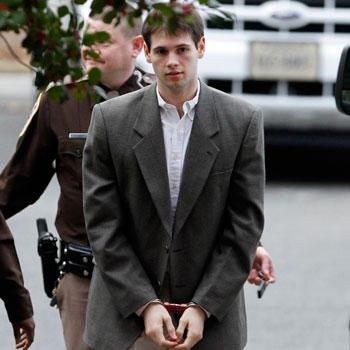 By Debbie Emery - Radar Reporter
The closing arguments in the first degree murder trial of lacrosse star George Huguely V were made in a special Saturday court session, and jurors now have three days to wait before they return for deliberations on Wednesday.
The 24-year-old senior from the University of Virginia's fate is far from set in stone, as he faces anywhere from one year to life in prison, based on what the jurors decide, reported ABCNews.com.
Article continues below advertisement
As RadarOnline.com previously reported, Huguely is charged with murdering his ex-girlfriend and fellow lacrosse player Yeardley Love, 22, in a violent fight in May 2010 after he found out she had slept with another man.
Love succumbed to injuries from blunt force trauma to the head, but the defense claim her former flame had no intent or want to kill her.
On Saturday, Huguely officially waived his right to testify so it was left to his lawyers to make a final plea to the jury.
"George played a role, but it's overwhelmingly a tragedy," said defense attorney Fran Lawrence, maintaining that there was no intent to kill. "He contributed to her death but he did not kill her. He left her there alive and that's not up for dispute."
Painting his client as a dumb jock, Lawrence described George as a "stupid drunk" and "boy athlete" who had no malice.
In s stark contrast, prosecutor Warner 'Dave' Chapman painted him as a vicious attacker of a defenseless woman.
Article continues below advertisement