Exclusive
Jesse Farrelly Told Me 'I Still Get Cravings' Just Before He Overdosed, Says Michael Lohan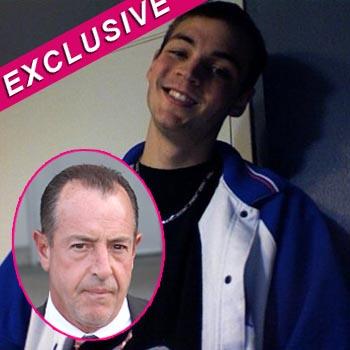 By Amber Goodhand - Radar Reporter
There's Something About Mary director Bobby Farrelly lost his 20-year-old son to an alleged drug overdose last week, and RadarOnline.com has discovered a bizarre link to Michael Lohan.
Jesse Farrelly died in Orange County, Calif. after a 911 call was placed and he was taken to the hospital where he was pronounced dead.
But just days earlier he was in Florida at a Palm Beach rehab treatment center with Lohan, who tells RadarOnline.com, "The last thing he said to me when I was with him was, 'I don't know if I can do this. I still get cravings.'"
Article continues below advertisement
Lohan said his heart goes out to Bobby and the rest of Jesse's family -- who he's known for quite some time because Jesse went to school in Duxbury, Mass. with his cousin's son.
"They are a good family and Jesse loved them," Lohan said. "Jesse was a brilliant and creative kid."
Jesse's father, Bobby, is one half of the famous Farrelly Brothers directing/producing duo that has brought us iconic comedies such as Dumb & Dumber, There's Something About Mary, Shallow Hal and Hall Pass.