Exclusive
Kate Hudson's Dad Blasts Michael Lohan: 'He's Exploiting His Daughter!'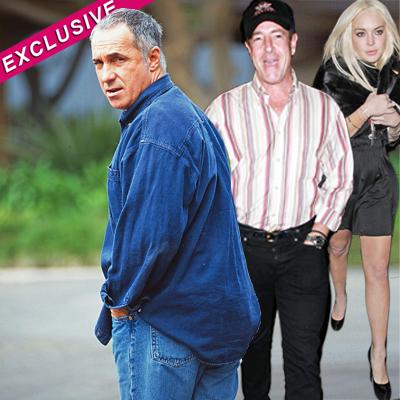 By Amber Goodhand - RadarOnline.com Reporter
Kate Hudson's biological father hasn't always been there for her, but he's got some choice words for another famous father -- Michael Lohan.
"Michael Lohan is a ship wreck of a human being!" Bill Hudson told RadarOnline.com in an exclusive interview when asked about other father-daughter relationships on the rocks in Hollywood.
"He's exploiting his daughter. Michael Lohan is a walking accident!"
Article continues below advertisement
However, when it came to other A-list names in the business, Bill had praise for Jon Voight and sympathy for Alec Baldwin.
"Jon Voight is a solid, legitimate father and actor and he's always spoken highly of his daughter," Bill said.
"If you look at the situation with Alec Baldwin, the truth of the matter is, it was a horrible thing to say," Bill told RadarOnline.com regarding the infamous voicemail message Alec left for his daughter Ireland in which he called her a 'thoughtless little pig.'
"But how many parents haven't said things to their kids they regret? He apologized and I'm sure he felt horrible for his child that he'd done that."
Bill has been blasted himself by the public for his estranged relationship with his ex-wife Goldie Hawn and their children Kate and Oliver, and his sudden resurfacing in the media.
As RadarOnline.com previously reported, Bill finds it difficult to hear his kids call Goldie's partner, Kurt Russell, 'dad' and although he has regrets, he hopes to meet his two grandchildren one day.
Article continues below advertisement