Exclusive
Kate Hudson's Dad: 'Goldie Hawn Turned Our Split Into An Ugly Media War'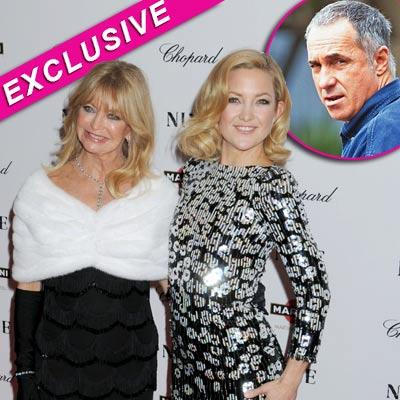 By Amber Goodhand - Radar Reporter
Kate Hudson's biological father blames Goldie Hawn for the negative press surrounding their split, RadarOnline.com has exclusively learned.
After having two children together — Kate and Oliver Hudson — Goldie split from Bill Hudson in 1980 and despite their promise to keep it cordial, he says she turned it into "an ugly media war."
"We just wanted to do what was best for our children and didn't want to put out anything publicly," Bill told RadarOnline.com.
Article continues below advertisement
"We agreed on that, and she made it an ugly media war and turned it around into a press extravaganza… There she was on the cover of magazines like, 'Poor me, I'm a single mother.'"
According to Bill, reports that Goldie paid him off in the divorce settlement hit the papers and he says it's not true — in fact, he paid her.
"She came out and said I'd taken money from her in the divorce settlement. Not true," Bill said.
"I paid her $550,000! I thought we were going to try and keep it civil for Oliver and Kate and it's sad she took it to that level."
The former Hudson Brothers frontman says he's never met his grandchildren and partly blames the estrangement on Goldie's relationship with Kurt Russell.
"In 1989 we got into a battle with a judge about the visitation with the kids. Up until that time it was going quite well — but she'd established a new family with Kurt Russell and my visitation became obsolete," Bill said.
Article continues below advertisement