Exclusive
Gloria Allred And Herman Cain's Alleged Former Mistress To Walk The Red Carpet At Oscar-Viewing Party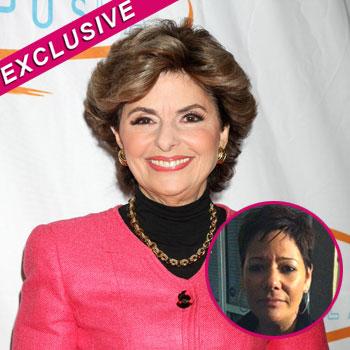 Gloria Allred and Ginger White, the woman who said she had an affair with former presidential hopeful Herman Cain, are set to walk the red carpet at an Oscar-viewing party, RadarOnline.com is exclusively reporting.
Allred and White will attend the star-studded Night Of 100 Stars party.
It's a far cry from the courtroom for the pair who will don their designer gowns for the famed soiree at the Crystal Ballroom of the Beverly Hills Hotel.
Article continues below advertisement
White, who said she had a thirteen-year affair with Cain, came forward after another woman Sharon Bialek said the politician had made inappropriate advances towards her.
Bialek received backlash from Cain supporters after she came forward prompting White to speak out herself.
Allred asked White to be her guest in order to honor her for her courage and her willingness to support other woman.
RELATED STORIES: