Exclusive
Gloria Allred Filing Sex Trafficking Lawsuit Against NFL Star Lawrence Taylor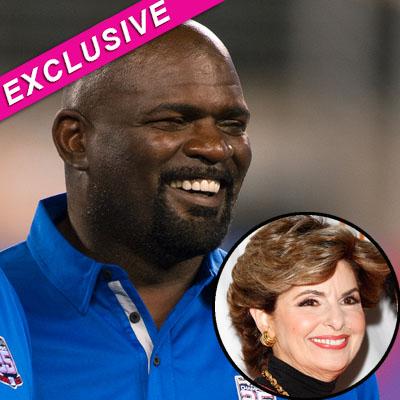 By Jen Heger - Radar Legal Editor
Powerhouse attorney Gloria Allred is representing a woman that will be filing a sex trafficking lawsuit against former NFL star Lawrence Taylor, RadarOnline.com is exclusively reporting.
Allred and the alleged sexual trafficking victim, who's now 18 years old, will formally announce the lawsuit at a news conference in New York City on Monday at 2pm EST at the Marriott Marquis. This is the same victim who claimed Taylor, 52, forced her to have sex with him in a hotel in May 2010 for $300.
Article continues below advertisement
Check out Taylor's mug shot here
Taylor was indicted on charges of rape, a criminal sexual act, and sexual abuse and endangering the welfare of a child; he eventually pleaded guilty to one count of patronizing a prostitute and one count of sexual misconduct and was sentenced on March 22, 2011. Taylor's victim was 16-years-old at the time of the crime.
The lawsuit, according to our source, could be the first of its kind ever filed by an underage sex trafficking victim under the Trafficking Victims Protection Act against a man -- in this case, Lawrence Taylor, who was seeking services -- as opposed to the trafficking pimp. The victim's alleged pimp, Rasheed Davis, pleaded guilty to one count of sex trafficking for compelling the victim through means of force to provide commercial sex to the defendant, Lawrence Taylor.
As RadarOnline.com previously reported, New York Judge William Kelly ruled that Taylor was not a threat to public safety and that it wasn't "likely" that he would repeat his crime. Conditions of Taylor's probation are that he must abide by a 1am curfew. Unlike other sexual offenders, Taylor is allowed to be near schools and playgrounds because he has young children himself. The former Dancing With The Stars fave Taylor was also sentenced to six years probation in Florida.