Exclusive
Bobby Brown Leaving Funeral Was 'So Very Sad,' Says Whitney Houston's Attorney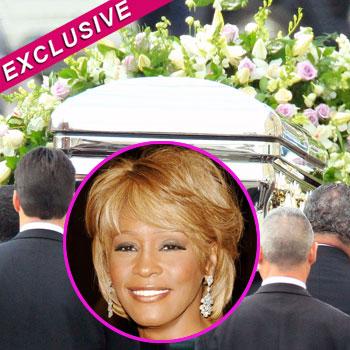 By Jen Heger - Radar Legal Editor
Bobby Brown's controversial departure from his ex-wife Whitney Houston's funeral has become an unfortunate distraction from what was otherwise an emotional and loving tribute to the singer.
"I saw Bobby leave, and I didn't know what was going on at the time. All I knew is that one moment he was there, and the next minute he was leaving with a lot of people." Whitney's longtime attorney and trusted friend Bryan Blaney tells RadarOnline.com exclusively.
Article continues below advertisement
After we read him Brown's statement about the incident, Blaney said, "that is truly so very sad. I don't want people to focus on what happened with him today. It's just so sad, and I just don't want to say anything more about him."
As RadarOnline.com previously reported, Brown left her funeral abruptly after a showdown with security.
In a statement put out by his reps, he blames them for his decision to leave the service before it began.
"My children and I were invited to the funeral of my ex-wife Whitney Houston. We were seated by security and then subsequently asked to move on three separate occasions," Brown said. "I fail to understand why security treated my family this way and continue to ask us and no one else to move. Security then prevented me from attempting to see my daughter Bobbi Kristina.
"In light of the events, I gave a kiss to the casket of my ex-wife and departed as I refused to create a scene. My children are completely distraught over the events. This was a day to honor Whitney. I doubt Whitney would have wanted this to occur. I will continue to pay my respects to my ex-wife the best way I know how."
Article continues below advertisement
The emotional send-off for his client "just showed how much Whitney was loved," Blaney added. "The outpouring of love from Alicia Keys, Stevie Wonder, and Kevin Costner, who I thought gave one of the most memorable speeches of the day, showed the world why she was loved so much. I don't want people to focus on the final weeks of Whitney's life. Let's put that into perspective of who she was as a human being, that wasn't what identified Whitney. She was a daughter, a loving mother, friend, and superstar, we need to remember that."