Bethenny Frankel Is Getting Her Own Talk Show, And Ellen DeGeneres Is Producing!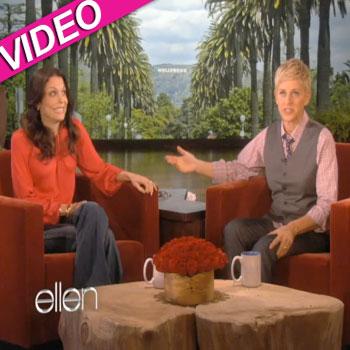 Congratulations Bethenny Frankel!
The former Real Housewives of New York star made an exciting announcement during the Ellen Degeneres Show on Friday – she is getting her own talk show this summer – Ellen is producing it, and RadarOnline.com has all the details.
"I am so excited you have been so behind me for so long and so supportive and just so mellow," Bethenny replied, after Ellen made the big announcement.
Article continues below advertisement
"You have been through so much in your life and had your own struggles and been the underdog and you kind of just took me under your wing and was like it's going to happen. I have enjoyed working with you and I'm so excited."
Ellen, who confirmed that the show will be introduced this summer, clearly believes that Frankel has what it takes to captivate an audience.
"You are going to be great because I think you talk about a lot of stuff that a lot of women can relate to," she replied.
This new project will add to Frankel's quickly expanding portfolio. According to Forbes magazine, the reality show star raked in $55 million for the sale of her Skinnygirl Margarita mix.
Do you think Bethenny Frankel will make a good talk show host? Sound off below.