Arizona Sheriff And Republican Congressional Candidate Paul Babeu Embroiled In Gay Sex Scandal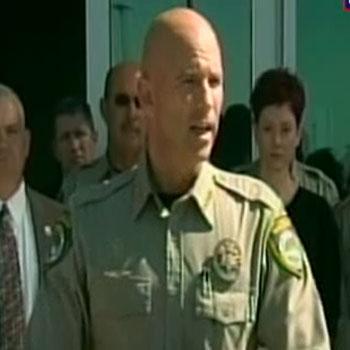 A respected Arizona sheriff and Republican Congressional candidate resigned from his position as the co-chair for the Mitt Romney presidential campaign on Saturday in the midst of a homosexual sex scandal.
Paul Babeu's career was rocked by explosive allegations from a Mexican national who claimed that after his homosexual affair with Babeu ended, the sheriff threatened him with deportation.
Article continues below advertisement
FIRST PHOTOS: Cheating Governor Mark Sanford Caught On Beach With Argentine Mistress
The bombshell news could prove traumatic to the Romney campaign ahead of the state's Republican presidential primary on February 28.
The man behind the damning deportation claims is only known as Jose, a 34-year-old from Mexico, who provided the Phoenix New Times with a photo of him and Babeu.
Jose said that while working for the Babeu campaign on its social media and website, he and Babeu began an affair, which ended badly after he suspected that he was cheating on him. He claims that Charlie DeRose, Babeu's lawyer and campaign manager, threatened that he would push for his deportation if he disclosed their relationship.
Article continues below advertisement