Exclusive
Amber Portwood Looking To Turn Over New Leaf Upon Release From Jail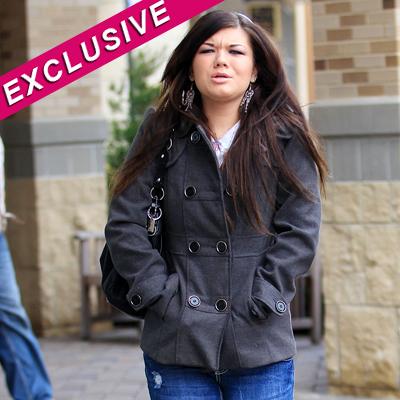 Embattled Teen Mom Amber Portwood is expected to get out of jail Monday, the day of her next hearing -- in which she'll potentially finalize her plea deal -- and a source tells RadarOnline.com her family's got "high hopes" she'll turn over a new leaf with her regained freedom.
"The family's first priority is getting Amber out of jail," the source close to the family tells RadarOnline.com. "After that, she will be living with her grandmother until she gets her life back together."
Article continues below advertisement
The source tells RadarOnline.com Portwood's family really believes "she is going to do a lot better" -- as if she slips, "she will be in jail for a while."
This is a wake up for Amber, our source said.
As far as Amber's burly baby daddy Gary Shirley, things on the surface, at least, appear to be copasetic.
"Gary tells the family he is being supportive, but who knows what is said behind closed doors; he tends to try to put Amber down when she needs support the most," the source said, adding their daughter Leah should serve as inspiration to change her ways moving forward.
"She should be able to see Leah," our source said. "No one has said otherwise ... she wants to be a better mother and role model to Leah."
Portwood has been in custody since December in connection with felony drug possession. Last week, she cut a deal to avoid spending five years behind bars by pleading not guilty to one count of a possession of a controlled substance and one count of probation violation. 
Article continues below advertisement
The legal entanglements stem from her domestic violence case in which she famously punched her baby daddy Gary Shirley on a Teen Mom broadcast; her troubles snowballed when she missed a probation hearing in December, as police found pills she was not prescribed for during a check, leading to her arrest.
RELATED STORIES:
Teen Mom Chelsea Houska 'Pops Pills Like I've Never Seen Before,' Says Insider