Adele Confirms Her Grammy Appearance ... Following Radar's Report She'd Appear!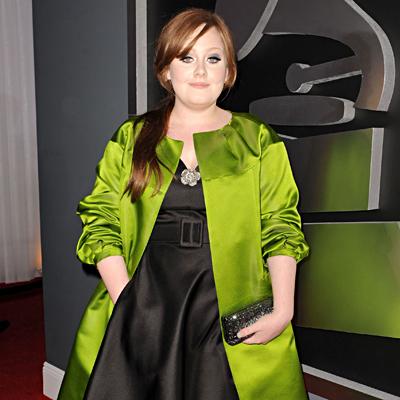 Just like we called it, Adele has confirmed she'll be taking the stage at this month's Grammys, her first big outing after vocal cord surgery last November.
"Ima be, Ima be singing at the Grammys," the 23-year-old tweeted to more than 3.4 million followers Tuesday. "It's been so long I started to forget I was a singer! I can't wait, speak soon xx."
Already a two-time Grammy winner, the British soul singer is nominated in six categories this year, including album of the year, record of the year, and song of the year for her second album, 21.
Article continues below advertisement
As RadarOnline.com's Jen Heger previously reported, the Rolling in the Deep singer already shed 25 pounds in getting red carpet-ready for music's biggest annual event.
"She's finally caved to weight pressure," a source told Star magazine. "Adele always swore up and down that she was comfortable in her own skin, but she's only human. She wanted to sex up her image a bit. And she thinks she'll get even more fashion and acting offers if she shaves off a few pounds.