Adele's Got A New Man!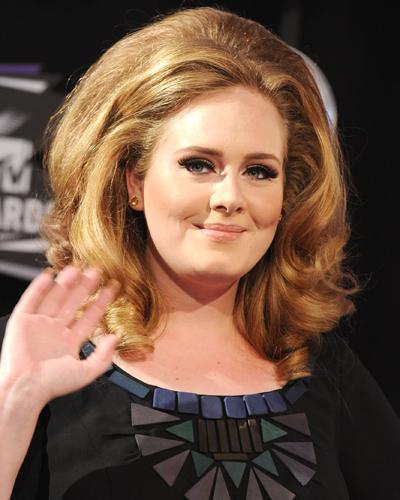 No more singing the blues for Adele? The Brit sensation, 23, who has penned hits based on her troubled love life, was blissfully in tune with her new guy, Drop4Drop water charity founder Simon Konecki, as they relaxed in Florida in early January.
While chowing down on pork ribs at Pompano Beach eatery Bobby Rubino's on Jan. 1, "Adele looked very happy," manager Paul White tells Star. "They sat in a cozy little corner in the back and talked for hours."
Article continues below advertisement
She and Simon, 36, also played with pooches at Boca Raton's Love My Puppy pet store the same day. "Adele was glowing," an employee says.
The next night, the singer — who has declared, "If they make me laugh, I'm in bed" — obviously felt frisky as the pair dined at Max's Grille in Boca Raton. She cheekily denied her superstar identity to the staff during the meal — then autographed the bill and wrote "It was me!" when she left. And a waiter dishes: "Adele was laughing a lot."