Who's That Girl? Meet The 22-Year-Old Russian Who Bought NYC's $88 Million Apartment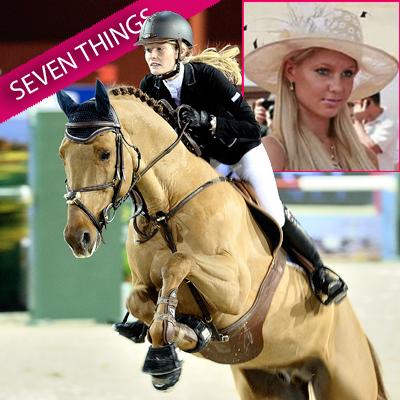 Article continues below advertisement
7. Ekaterina is 22 and was born in Russia. She has lived in Switzerland and Monaco for the last 15 years and is studying at the prestigious Harvard University in Boston, just a few hours north of her pricey new home.
6. Ekaterina paid the full asking price of $88 million for her luxurious new 6,744-square-foot pad, setting the record for the highest home purchase price in NYC. The previous record was set by investor Christopher Flowers, who Forbes.com reported paid $53 million for a townhouse before later selling it for a significant loss at $36 million. Her new home has four bedrooms and a wraparound terrace of more than 2,000 square feet which overlooks Central Park and boasts stunning views of the city.
5. Her oligarch father made his fortune after the Russian economy was privatized, selling his majority share in his fertilizer company, Uralkali, in 2010 for a tidy $6.5 billion.
4. She is the second billionaire heiress to invest in American real estate recently -- as RadarOnline.com previously reported Petra Ecclestone, 22, daughter of Formula One head honcho, Bernie Ecclestone, purchased Candy Spelling's Holmby Hills mansion last year for $85 million.
Article continues below advertisement
3. Her father purchased Donald Trump's Palm Beach, Fl. Estate in 2008 for the bargain price of $95 million -- $25 million less than the asking price — and he paid cash!
2. Ekaterina's father is reported to be the 93rd richest man in the world.
1. She is an avid equestrian, and has at least three horses – Lucky The Man, Obelix du Thot and Uropo. However, she doesn't earn her living from horseback riding; she only earned $2,370 in equestrian competition wins last year, according to Global Champions Tour.