Meet Petra Ecclestone: The 22-Year-Old Who Bought Candy Spelling's Mansion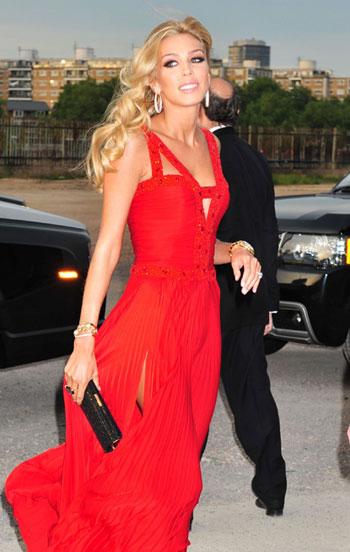 Paris Hilton & Kim Kardashian might be Petra-fied of a new import who could knock 'em down a notch on the social ladder, and for good reason.
Meet Petra Ecclestone -- she's obscenely rich, strikingly-beautiful, a fashion trendsetter -- and L.A.-bound!
Ecclestone, 22, is a gorgeous blonde from England who made big news this week in plunking down upwards of $150 million for Candi Spelling's 57,000-sq. foot Los Angeles mansion. (Exact figures were not disclosed, but the house was put on the market for said amount.)
Article continues below advertisement
Don't worry, she can afford it: her father is Formula One head Bernard Ecclestone, whose net worth Forbes last year estimated as $4 billion.
Meet The Ecclestones - Photos Of Petra And Her Family
Ecclestone will reportedly split her time between LaLa Land and London, where she owns a $90.9 million, six-story house in Chelsea.
A fashion designer by trade, and focal point of the UK tabloids, the Croatian-English stunner is slated to get married in August to her boyfriend of four years, club hoppin' English jetsetter James Stunt.