Vanessa Paradis Expected To Go Solo At Paris Movie Premiere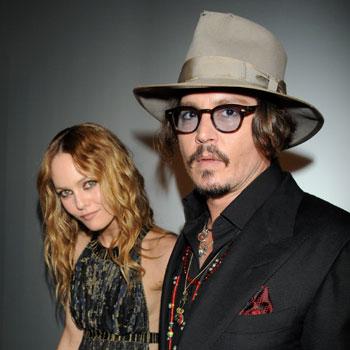 As rumors continue to swirl that Johnny Depp and Vanessa Paradis' 14-year romance is over, she is expected to go solo at the premiere of her new film Monday night in Paris.
RadarOnline.com broke the news that the never-married couple's relationship was teetering.
Now the once happy pair is conducting their business and personal lives 5,000 miles apart, across the globe from one another.
Article continues below advertisement
Paradis has spent the last few days in Paris while Depp has been keeping a low profile in Los Angeles and has been seen driving his luxury sports car near his home in Hollywood.
Singer/actress Vanessa, 39, has been spotted browsing art galleries and buying DVDs ahead of her appearance on Monday at the Paris premiere of her film Cafe De Flore.
Reps for the couple have not commented on the romantic status of the pair who have two children together, Lily-Rose, 12, and Jack, 9.