Tim Tebow Should 'Retire While He's Ahead,' Says 2 Live Crew Rapper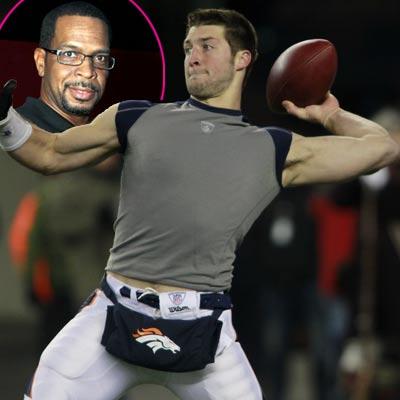 Article continues below advertisement
"For the first time in the history of the NFL, a player is actually bigger than the game… Even nonfootball fans want to know why everyone is talking about this white kid spreading the gospel on the field," Luther wrote in his Luke's Gospel article on Tuesday.
"No other player has been vilified for his belief in Jesus Christ like Tebow has… Saturday Night Live even did a sketch in which Jesus suggests that Tebow 'take it down a notch' on the worshiping and 'read the playbook' if he wants to win."
The young NFL star drew in mind-blowing ratings for football, garnering the highest TV rating in 24 years for a wildcard game when his Broncos beat the Steelers — and that's exactly why Luther says Tim should quit.
"That's why it's time for him to quit. Tebow could fill up a stadium with 70,000 people who want to hear him sermonize," Luther wrote.
"If I were his adviser, I'd tell him to retire while he's ahead. Tebow can afford to walk away in his prime. Both the quarterback and the American people would be better served if he were spreading his gospel."