High School Senior Fights Back After Sexy Yearbook Photo Rejected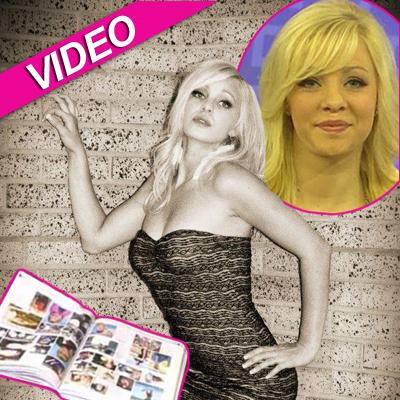 An 18-year-old high school senior from Durango, Colorado named Sydney Spies is at the center of a budding controversy, as her school's yearbook editors -- all her fellow students -- have rejected two shots she submit for her senior portrait on the grounds the glamour shots were not "professional" for the book.
The Durango High School student -- who's wearing a short yellow skirt, showing off her stomach in one of the shots -- appeared with her mother Miki on The Today Show Monday to discuss the scandal.
Article continues below advertisement
"I really honestly think that it describes who I am," Spies explained to Matt Lauer on The Today Show Monday. "People can take it however they want, that I'm an outgoing person and I really do think it's artistic.
"Like I said, people have their sports pictures, pictures with their horses or guitars. That's my interest."
Spies said she was surprised when her peers rejected the photos, as she said they agreed to it in the first place with a 4-1 vote. She said after a meeting with the principal, the student decision-makers had a change of heart.
"The next day their whole decision changed completely against me," she said. "They were completely against the picture."
Spies blanched when asked about the school's opportunity to get the image in the book as an ad -- for a standard $300 advertising fee.
"If it's going to be in the yearbook anyway, why should I not be able to have it as my senior picture?" she asked. "That's what I don't understand."
Article continues below advertisement
Watch the video on RadarOnline.com
Asked by Lauer if she intended to make the issue one to be decided on by the courts, Spies said, "I don't know if i want to go that far with it.
"I'm still hoping that they might let me have that picture in there. But it's illegal for the administration to get involved. So that's why we have considered that option."
Spies added she "will find something" to submit to the yearbook, in any event.