Got Crack? Single Russell Brand Bums Around Hollywood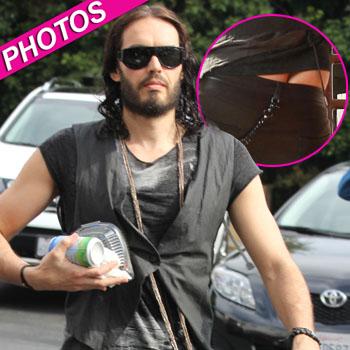 Russell Brand gives the saying 'butt of the joke' an entirely new meaning!
The British comedian and soon-to-be ex-husband of Katy Perry was out and about in Hollywood on Friday, exposing his backside in skintight leather pants – and RadarOnline.com has the hilarious photos.
Brand, who is known for his bizarre and eccentric style sense, hit Red Rock Bar on the famed Sunset Blvd in low slung leather skinny pants that slipped down a little too low in the back!
Article continues below advertisement