Katy Perry's Preacher Parents Rant Against Jews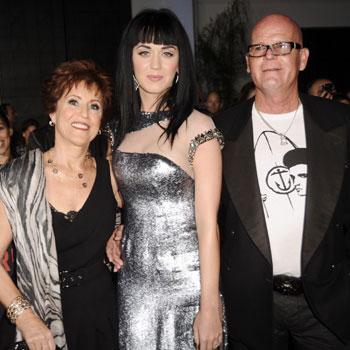 Katy Perry's evangelical Christian parents made their first appearance, with their first sermons, since Russell Brand filed for divorce from their daughter, and it was a memorable one to say the least.
Speaking at the Church on the Rise in Westlake, Ohio, Keith Hudson told the congregation, "You know how to make the Jew jealous? Have some money, honey," reports Britain's The Sun. "You go to LA and they own all the Rolex and diamond places. Walk down a part of LA where we live and it is so rich it smells. You ever smell rich? They are all Jews, hallelujah. Amen."
Article continues below advertisement
The bizarre comments didn't end there. Mary Hudson actually credited Katy's divorce for bringing the "faithful" into the church!
"I'm sure that Katy's trending on the Internet was to get you here to church tonight," Katy's mother said, according to the UK's Daily Mail. "I mean all over the world, who knows how God is bringing them in? The most important thing is you are here and God wants to put the fire in you in 2012."
The couple were stylishly dressed for the event, which they promoted, playing off their daughter's fame.
"What has taken place in my daughter's life has opened many opportunities to go in and be with guarded and gated people," said Keith.
Brand file for divorce from Katy on December 31. Perry hasn't yet commented on the split or on her father's hateful anti-Jewish statements.
RELATED STORIES: