Russell Brand Seen For First Time Since Filing For Divorce From Katy Perry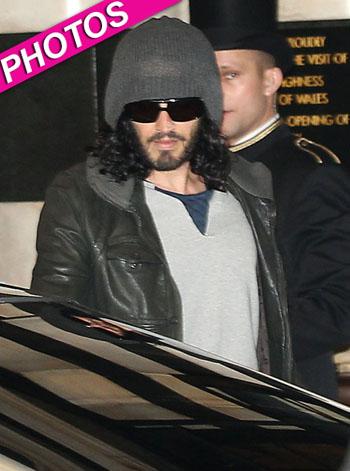 Russell Brand braved the elements in London Saturday, and made his first appearance since news broke that he had filed for divorce from Katy Perry.
The 36-year-old actor left the Savoy Hotel with a hat pulled down over his face and seemed in low spirits.
Russell spent Christmas thousands of miles away from the Firework singer who splashed around the beach in Hawaii while he was in the UK.
Article continues below advertisement