Pinkberry Founder Arrested For Allegedly Viciously Beating Homeless Man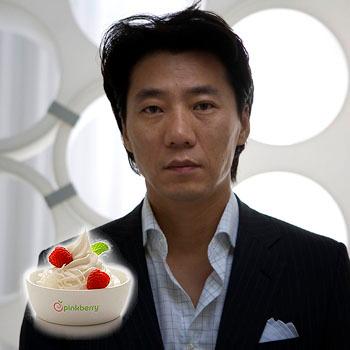 By Jen Heger - Radar Legal Editor
Young Lee, the co-founder of Pinkerry Frozen Yogurt, was arrested at Los Angeles International Airport Tuesday as he returned from an overseas business trip, for allegedly viciously beating a homeless man, RadarOnline.com is reporting.
According to witnesses, who were able to provide cops with the license plate of the Range Rover Lee was driving, the homeless man was chased by the Korean businessman, and beaten, after he asked for money in Los Angeles on June 15, 2011.
Article continues below advertisement
The unidentified victim was allegedly beaten with a tire iron, and his injuries were serious enough that he had to be hospitalized.
Cops were notified that Lee was on a flight returning to Los Angeles Tuesday, and when the plane landed, the LAPD's Fugitive Warrants Task Force arrested him at LAX without incident.
"This case is emblematic of how the homeless are among the most vulnerable in our society," Lt. Paul Vernon said in a statement. "Despite the challenges in the case, the detectives never gave up and eventually found the victim after leads took them to Skidrow and the local jail."
Pinkberry developed a cult-like following when it opened in 2005, and is very popular with celebrities. There are more than 100 Pinkberrys worldwide.
Lee does have a criminal record, for felony possession of a controlled substance, and a misdemeanor gun charge. Bail was set at $60k, and Lee bailed out several hours later.
Arraignment is scheduled for February 6, and if Lee is convicted of felony assault, he could be sentenced to seven years in state prison.