Pink & Baby Willow Wish Ellen DeGeneres A Happy Birthday!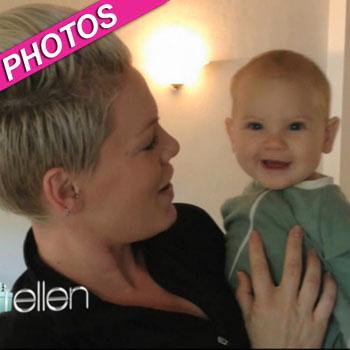 Article continues below advertisement
"I wish you this year freedom, love, laughter, sleeping in late, getting lots of rest."
Once inside her house, Pink says, "I want to show you a surprise. I have a surprise just because I love you. A very rare and special treat. Someone wants to say hello."
The So What singer picks up eight-month-old Willow and mimics her baby voice saying, "Hi Ellen, I was on your show last year."
Willow eventually gives a huge smile, melting the audience.
Ellen is celebrating her 54th birthday this year and it's also the 9th season of The Ellen DeGeneres Show.
Watch Pink's adorable video on RadarOnline.com below: