Paula Patton And Robin Thicke Hit With IRS Tax Lien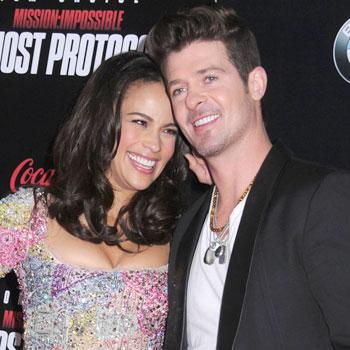 Paying their federal income taxes on time seems to have been mission impossible for Paula Patton and her husband Robin Thicke.
The couple was slammed by the IRS with a tax lien filed against their Los Angeles mansion on December 28, reports The Detroit News.
The Mission: Impossible - Ghost Protocol star and her singer spouse owe a stunning $492,583, the feds say.
"They were just made aware of the issue and it is being taken care of immediately," her rep told The Detroit News.
Article continues below advertisement