Murder Investigation Launched After Body Found On Queen's Estate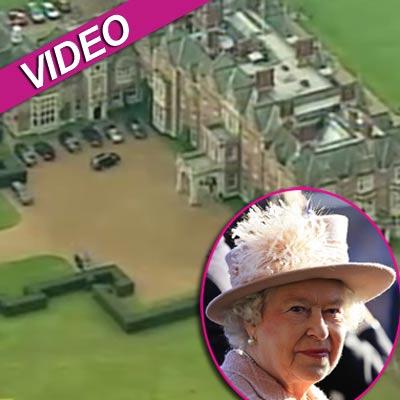 Investigators in England have launched a probe into the murder of a woman whose body was found on Sandringham Estate, which is used by Queen Elizabeth II.
A dog walker discovered the body New Year's Day near the horse-breeding grounds at Anmer, a small village on the 20,000-acre estate which is open to the public. (The Sandringham house itself is a private property exclusive to the royals since 1862.)
Article continues below advertisement
"The circumstances suggest this is a murder case and we are looking at missing person's reports and cold cases both locally and nationwide," Detective Chief Inspector Jes Fry said in a news conference Tuesday from the Sandringham Estate. "The body had been there for some time.
"At this stage we do not know who the victim is," Fry said, adding an autopsy was scheduled for Tuesday.
UK Sun editor Duncan Larcombe told ABC News Tuesday, "It's possible that somebody involved with the queen's staff may know something, may have seen something; it seems quite extraordinary that it wasn't until a dog walker discovered this body that something was found."
Prince Charles, Prince William and Kate Middleton and other royals had been seen at Sandringham House to celebrate Christmas. The queen was seen attending a New Year's Day service at the Church of St. Mary Magdalene, which is a part of the estate.