Body Found In Park Ranger Murder Hunt, Believed To Be Iraq War Vet Suspected In Killing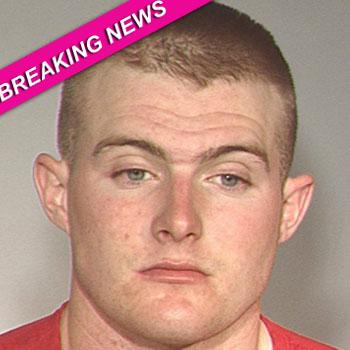 Police have recovered a body believed to be Iraq Army vet Benjamin Colton Barnes, 24, who was the only suspect in the slaying of Mount Rainier National Park Ranger Margaret Anderson.
The mother-of-two was brutally killed in the park Sunday morning after trying to stop Barnes who was allegedly racing through the area to escape from an earlier shooting.
Public Information Officer Guy Gill revealed that cops searching the park found the body of a white male face down in the snow. His identity has not been officially confirmed but they believe it is Barnes.
Article continues below advertisement
The suspect had been spotted by officials who had been hunting Barnes down since the murder of the 34-year-old ranger. They were also looking for him in connection with a shooting at a party in the early hours of Sunday where four people were hit by bullets, two in critical condition.
The man believed to be Barnes apparently died when trying to walk through chest-deep snow in the massive recreational area, while being chased by the SWAT team.