Lindsay Lohan Back In Court, Back On Track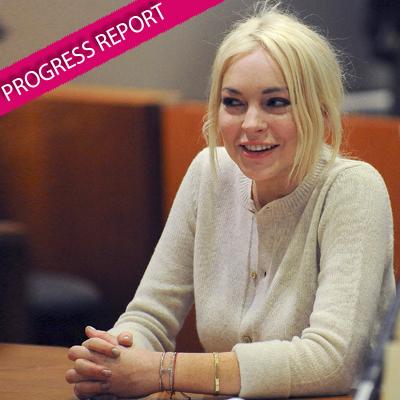 By Neil Woulfe - Radar Senior News Director
Lindsay Lohan will once again face a judge in Los Angeles Tuesday morning for a progress report related to her probation for separate drunken driving and shoplifting cases.
The hearing, scheduled to begin at approximately 10am PST, is expected to be like her last court appearance -- short and without any surprises.
The Mean Girls star, 25, has been working at the L.A. County Morgue and attending psychotherapy sessions in accordance with the terms of her probation -- and most importantly, she's been staying out of trouble.
Article continues below advertisement
As RadarOnline.com has previously reported last year, after Lohan repeatedly slacked off on her probation, a clearly fed-up Superior Court Judge Stephanie Sautner imposed a series of tough new rules last November, including monthly updates with the court.
At that time, Judge Sautner warned the troubled actress that if, during any of the monthly progress hearings, it was determined she was not in compliance with the terms of her probation, she would be sent back to jail -- for 270 days.