Kathy Griffin: My New Boyfriend Is 18 Years Younger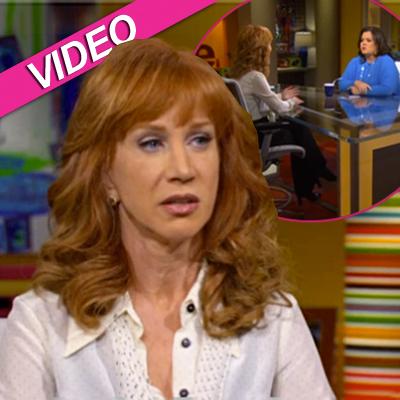 If Madonna and Jennifer Lopez can do it, why not Kathy Griffin!
The Chicago-born comedienne/actress tells Rosie O'Donnell in a 2-part, in-depth interview that she's found a new love with a blond beau 18 hers her junior.
"I truly tried to keep the relationship under wraps," the 51-year-old comedienne said of her relationship.
Griffin said she met her new love at a food and wine fest.
"He's a really nice normal guy who doesn't care for the spotlight, and I like it that way," she said. "And he does too!"
Article continues below advertisement