Elizabeth Smart Announces Her Engagement, Planning Summer Wedding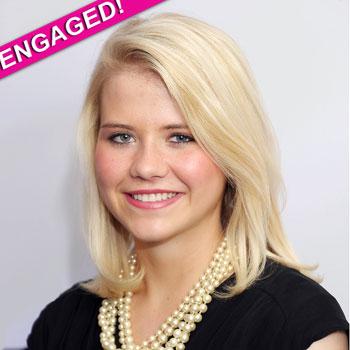 Article continues below advertisement
Ed Smart called his future son-in-law a "fine young man," and said he is pleased for his daughter and hopes she has a happy life.
The dream wedding comes 10 years after the Utah girl was snatched from her home in 2002 by Brian David Mitchell at age 14 and held captive for nine months. Mitchell is currently serving a life sentence for kidnap and sexual assalt.
As RadarOnline.com previously reported, Elizabeth spoke at the Salt Lake City Rotary Club last December about her harrowing experiences at the hands of the former street preacher.
"He went straight from marrying me to raping me. And after that moment I couldn't feel more worthless and more degraded," she said as she wiped tears away from her eyes. "It was the worse feeling I could have ever felt.
"I think my body just shut down because I couldn't handle what I was feeling and everything that was happening."
Elizabeth was found alive nine months later on March 12, 2003, in Sandy, Utah, about 18 miles from her home.