Carla Bruni Had 'Way Too Much Botox,' Leading Dermatologist Says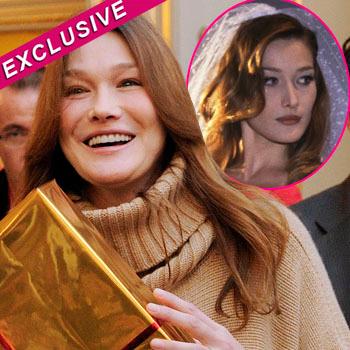 Carla Bruni was once one of the beauties of her time, working as a top model for Dior and Givenchy.
But the 44-year-old's face looks nearly unrecognizable now, a leading dermatologist says, due to the amount of work she appears to have had.
"Carla is over botoxed," Dr. Ben Behnam told RadarOnline after seeing pictures of the First Lady of France.
"She's had way too much done."
Dr. Ben Behnam has not treated Carla but says in his opinion she has had a lateral brow lift and fillers in her cheeks.
Article continues below advertisement
"She looks like she's had Radiesse which is a filler for wrinkle reduction. But her results do not look natural.
"A lot of celebrities these days look the same. They all have the puffy cheeks and cat like eyes. What they should do is just do a little bit so it just makes them look like a younger version of themselves rather than a 50-year-old trying to look 25.
"A good treatment to get is Sculptra because it looks more natural and can make patients look pretty and attractive rather than that ridiculous fake look."
Cyndi Lauper Isn't Having Fun With Cosmetic Surgery, Says Expert