The Secret To Jaime King's Amazing Golden Globes Body!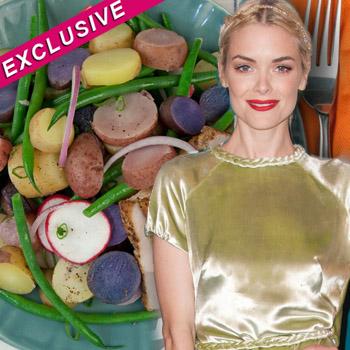 By Leah Ornstein - Radar Style & Beauty Editor
Jaime King stunned at the 2012 Golden Globe Awards on Sunday night, showing off her fabulously fit figure in smashing fashion – and RadarOnline.com has exclusive details about how the Hart of Dixie star got her body red carpet ready for awards season.
Instead of a drastic diet, the former supermodel is a huge fan of PALETA, a Los Angeles based farm to table food delivery service that offers healthy and organic well-balanced meals.
Article continues below advertisement
"PALETA is truly one of the greatest gifts I have given myself," Jaime reveals. "I have always been health conscious and mindful of what I put in my body, however when my filming schedule became so intense I found it hard to get the nutrition I needed along with the organic foods that are so
important to me."
After much research, the star discovered PALETA, which was started by executive chef Keller Boyer, and became an instant fan.
"There is no one out there that has the farm to table, sustainable and eco-friendly practice. It is perfect for the busy mom to most industry people who have little time to fuss over food but want wonderful, healthy and personalized meals. Every morning it arrives I look forward to seeing
what beautiful creation is waiting for me."
Jaime isn't the only Hollywood star who uses PALETA. Entourage stars Emmanuelle Chriqui, Adrian Grenier and Kevin Connolly have also revealed that they are devoted clients.