D.A.: Syracuse Coach Bernie Fine Can't Be Charged With Child Sexual Abuse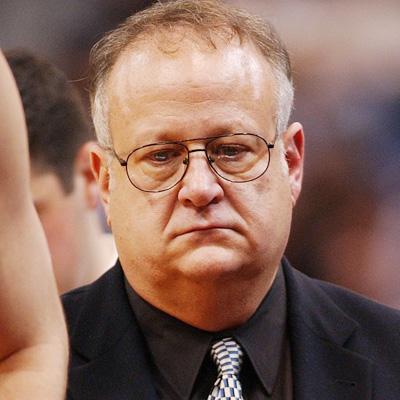 By Debbie Emery - Radar Reporter
Despite three accusers claiming that Bernie Fine sexually abused them, the district attorney in the case says he cannot charge the former assistant Syracuse basketball coach with any crime because of the statute of limitations.
Onondaga County District Attorney William Fitzpatrick explained on Wednesday that he found that two men who accused him of sexual abuse are credible, but that the alleged rimes are too old to be prosecuted, reported ESPN.com.
Article continues below advertisement
Fine, 65, who has been the school's top assistant coach since 1976, was fired on November 27 following the allegations from the three men, but he has denied any wrong doing.
The claims of the third accuser, 23-year-old Zach Tomaselli, of Lewiston, Maine, fall within federal statutes of limitations and are being investigated by the U.S. Secret Service.
In a sad twist, Tomaselli himself admitted to sexually abusing a boy of 13 or 14 at a Maine summer camp that he worked at as a counselor.
"The only thing that transpired was the same stuff that happened to me," Tomaselli said of his relationship with the teenager.
"This kid has been through a lot because of the way I controlled him and abused him."
Tomaselli has pleaded not guilty to 11 charges including gross sexual assault, tampering with a victim and unlawful sexual contact.
As RadarOnline.com previously reported, Zachary opened up to Anderson Cooper last week about the abuse he alleges Fine inflicted on him, as well as his own personal case.