Survivor South Pacific Winner Is...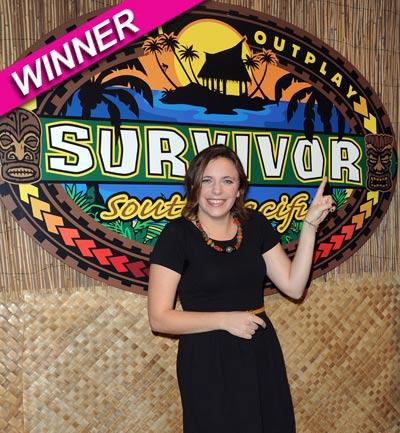 Sophie Clarke, a 22-year-old medical student from Willsboro, New York, is $1 million richer after capturing Sunday's season finale of the CBS hit Survivor: South Pacific.
Clarke edged out Florida baseball coach Albert Destrade and show veteran Benjamin "Coach" Wade to come out on top in the 23rd season of the show, and you can watch the video on RadarOnline.com.
"I think I had my finger on the pulse of the game the whole time," said Clarke, who won with six out of nine possible votes.
Article continues below advertisement