She Da One -- Rihanna Premieres Sexy New Video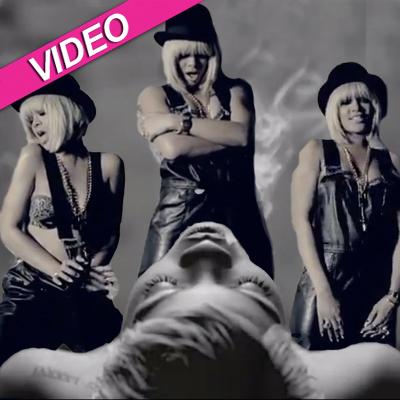 R&B superstar Rihanna's new video for her smooth reggae song You Da One premiered on Friday, and RadarOnline.com has your first look.
In the Melina Matsoukas-directed clip, the sultry singer sexed it up like we've never seen before by wearing a blonde wig and showing off her flawless body in fishnet stockings with a thong underneath.
Warning: video has explicit content.
Earlier this year, the singer got flak from the Parents Television Council for her music video Man Down, as the watchdog organization claimed the superstar was not serving as a positive role model for today's youth due to the mature and graphic topic matter portrayed in the video.
Article continues below advertisement
She shot back at the critics on Twitter, saying it's not her responsibility to whitewash her art.
"I'm a 23 year old rockstar with NO KIDS! What's up with everybody wantin me to be a parent? I'm just a girl, I can only be your/our voice!" she tweeted in June.
"Cuz we all know how difficult/embarrassing it is to communicate touchy subject matters to anyone especially our parents! And this is why! Cuz we turn the other cheek! U can't hide your kids from society, or they'll never learn how to adapt! This is the REAL WORLD!"
The feisty songstress went on to tweet: "The music industry isn't exactly Parents R Us! We have the freedom to make art, LET US! Its your job to make sure they dont turn out like US."
Rihanna's new album Talk That Talk is in stores now.