Heat Grows On Rick Perry For Controversial Anti-Gay Ad In Iowa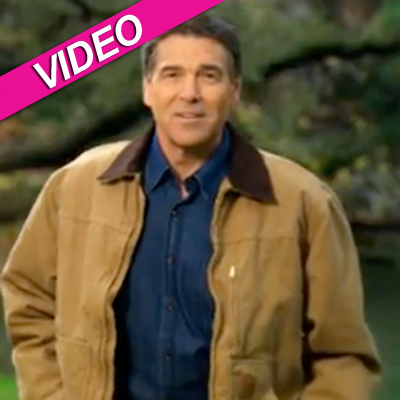 The backlash is mounting against Texas Governor Rick Perry for his new anti-gay ad in Iowa, where he casts the repeal of Don't Ask, Don't Tell in a negative light, and as a tie-in to promote his religious aspirations should he be elected president.
"I'm not ashamed to admit I'm a Christian -- but you don't need to be in the pew every Sunday to know that there's something wrong in this country when gays can serve openly in the military," Perry says in the clip, "but our kids can't openly celebrate Christmas or pray in school."
Article continues below advertisement
The ad – which first aired on Wednesday - has ignited a firestorm of controversy within Perry's own campaign, as his primary pollster Tony Fabrizio called it "nuts," according to a report from the Huffington Post.
"Tony was against it from the get-go," the ad's creator, veteran Republican strategist Nelson Warfield, told the website. "It was the source of some extended conversation in the campaign. To be very clear: That spot was mine from writing the poll question to testing it to drafting the script to overseeing production."
R. Clarke Cooper is the executive director of the Log Cabin Republicans, a gay-rights group out of Washington.
He called the spot "a desperate measure during a time when Perry's floundering," noting it was foolish for Perry to think the divisive ad wouldn't go national in the electronic age.
VIDEO: Was Sarah Palin Booed At DWTS? ABC Explains Mystery Jeering
Cooper told the Boston Herald, "Ninety-eight percent of the viewers on YouTube indicate a dislike for this ad," adding "it's naive to think that this ad would go to a target market and stay there.
Article continues below advertisement
Watch the video on RadarOnline.com
"It seems Governor Perry wants to be theocrat in chief," Cooper said. "Not commander in chief."
The longest-serving governor of the Lone Star State will also likely hear it from his GOP opponents in Iowa during the ABC News/Des Moines Register debate Saturday.