Prince William And Kate Walk To Christmas Church Services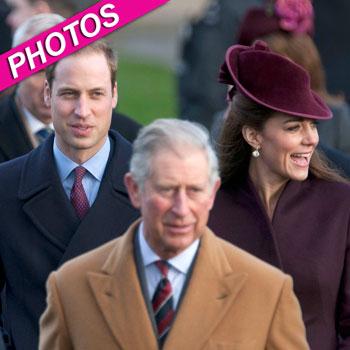 Their loyal subjects turned out by the thousands to see Prince William and Kate, along with several other members of the British royal family, walk to and from church Christmas morning.
Kate was dazzling in an aubergine-colored coat and matching hat. She and William were joined by his father Prince Charles and stepmother Camilla, brother Prince Harry, and cousins Beatrice, Eugenie and Zara Phillips..Queen Elizabeth traveled by car.
Article continues below advertisement