Pippa Middleton's '10 Tips For A Perfect Family Christmas'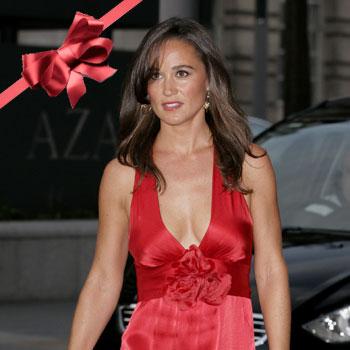 Kate Middleton's family runs a major online party supply company called Party Times, with daughter Pippa writing their Party Times Magazine. In the latest edition, the stylish royal sister has just revealed her "10 Tips for a Perfect Family Christmas."
So if you want to celebrate like a royal, get ready
Pippa's first rule is all about "First Impressions," which means little touches like tealight garden lanterns and windows decorated with snowflake cut-outs. Baking makes the list, so you'll need to dig out the cookie cutter set. Hot chocolate ganache sticks stirred into mugs of warm milk is Pippa's idea of a "perfect brew."
Article continues below advertisement