Kate Middleton's Hair Dresser Cuts & Runs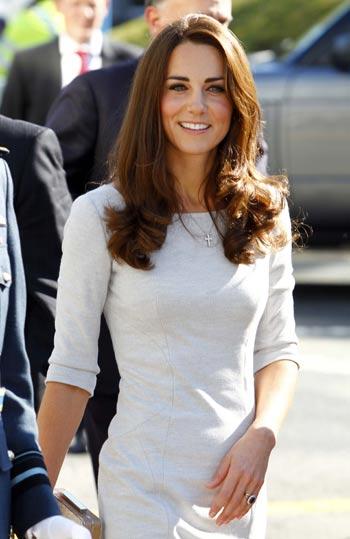 By Alexis Tereszcuk - Radar Senior Reporter
Who is going to help the Duchess if she has a bad hair day?
Kate Middleton, she of the long chestnut locks, has found herself in the center of an epic battle – between hairdressers.
James Pryce, the man responsible for Kate's stunning hair - and her wedding day demi-chignon - has left the salon that Kate, her mother Carole and sister Pippa have been going to for eight years.
Article continues below advertisement
Pryce's rise in fame has apparently caused high tension with his boss Richard Ward, the owner of the salon, who wanted to publicize the relationship with Kate leading up to her April 29 wedding while Pryce wanted to be more discreet.
"It grated on Richard because he wanted to know what was going on all the time. The reality was that while James was busy doing hair, Richard was lining up press interviews everywhere," a source told The Daily Mail.
When Kate and William embarked on their first official royal visit to Canada and the US in the summer, Pryce was one of the very small staff the Duchess brought with her and this apparently exacerbated the tension with Ward.
"Richard didn't want James to go, but in the end he backed down," the source said and Pryce and Ward are no longer working together.
A spokesman for Ward said, "The Middletons have been clients for many years, long before James Pryce began his employment. Richard hopes the family will continue to come to the salon in years to come."