She's Single! Pippa Middleton Splits With Long-Term Boyfriend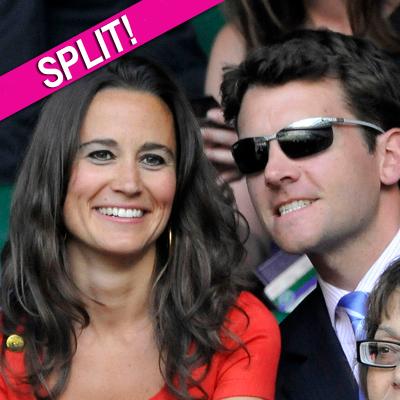 'Her Royal Hotness' is single – and ready to mingle.
Yes, Pippa Middleton, the stunning younger sis of Kate Middleton, is back on the market, after breaking up with her long-term boyfriend, Alex Loudon, after a string of bad arguments.
The Duchess of Cambridge has reportedly been consoling Pippa, 27, who dated the hunky Loudon, 31, for three years.
"Pippa tried to get over the split by spending last weekend with Wills and Kate at Scottish royal residence Balmoral," a source told UK's The Sun. "She and Alex split briefly in the summer, but this time it's over. They are barely speaking."
Article continues below advertisement
Just two months ago, Pippa and Alex shocked fellow guests at a friend's wedding by having a yelling match.
The source added, "It was said after the wedding that Alex was jealous of Pippa flirting with Prince Harry. But the truth is, she and Harry are just friends."
The Sun also says Pippa may not be in a big rush to find a new man.
"She's always gone for sporty guys," a pal said. "Whoever is lucky enough to win her affections will have to be athletic."