SNL Sends Up Miley Cyrus Getting Advice About Drugs From Whitney Houston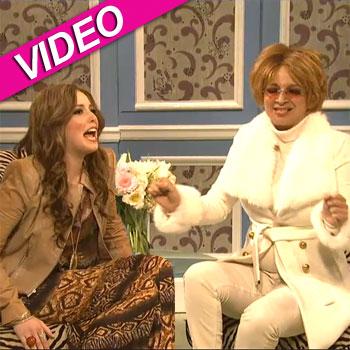 Miley Cyrus got some straight talk about the dangers of drugs Saturday night, but it was only for laughs and only on Saturday Night Live.
Show regular Vanessa Bayer resurrected her brilliant Miley impersonation for an episode of The Miley Cyrus Show with none other than Maya Rudolph doing a spot-on Whitney Houston, dropping in to talk to Miley about drugs.
The big disappointment for Whitney though was that the drug in question was only marijuana. "Weed's not a drug!" she insisted.
Article continues below advertisement