Exclusive
Mark Cuban Welcomes Khloe Kardashian & Lamar Odom, And Their Reality Show!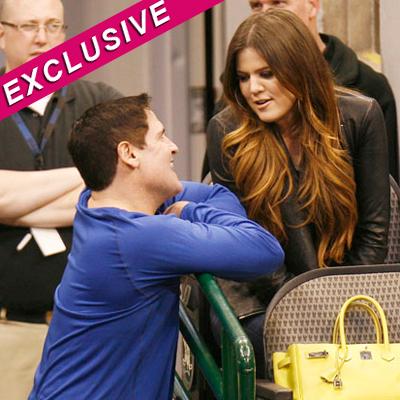 Now that Khloe Kardashian and Lamar Odom are moving to Dallas since he signed with the Mavericks, team owner Mark Cuban has vowed to make it an easy transition for their E! reality show and is welcoming them with open arms, Star magazine has exclusively learned.
"We will make it as easy as possible for the cameras, but they wouldn't have access to the locker room beyond what we give other media," Cuban told Star.
Article continues below advertisement
Having appeared on Shark Tank, the team's CEO is no stranger to reality TV and is excited to welcome the Kardashian-Odoms to the Lone Star state.
"Dallas is a great city," Cuban said. "It's young, it's got great energy, it's incredibly entrepreneurial and it's fun. I don't think they will have any problem fitting right in."
As RadarOnline.com exclusively reported, Khloe wasn't phased when her NBA star hubby was traded from the Los Angeles Lakers to the Dallas Mavericks, because she is eager to get away from the non-stop Kardashian-Jenner family drama.