Khloe Kardashian Takes In Hubby's First Maverick's Game, Chats With Owner Mark Cuban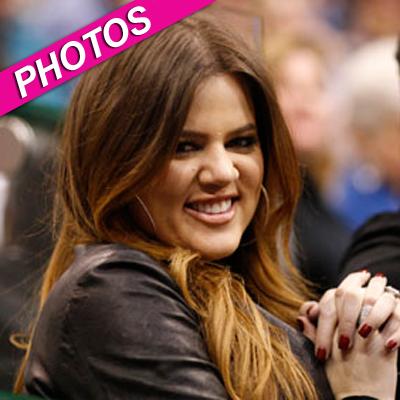 Khloe Kardashian has received a Texas-sized welcome in her first few days in Dallas.
The reality star was snapped chatting with billionaire Dallas Mavericks owner Mark Cuban at Sunday's game, when her hubby Lamar Odom took the court in his debut for the Mavs following his trade from the Los Angeles Lakers — and RadarOnline.com has the photos.
Khloe wore a black leather jacket and a big smile at the exhibition, looking pretty as she readied to cheer on Lamar.
Article continues below advertisement
After the game, the socialite wrote on her Twitter page, "Wow Dallas you guys are so freaking nice to me! Thank me!!! What a warm welcome! :) thank you @dallasmavs and everyone I have met :)."
As RadarOnline.com previously reported, the Kardashian family member doesn't seem to mind taking a rest from the city of angels.
"Khloe is eager to get out of the constant media spotlight that comes with living in Los Angeles," an insider told us. "Dallas has welcomed her and Lamar with open arms, and she is embracing this as an adventure.