Kelly Osbourne In 'Excruciating' Pain After Breaking Left Hand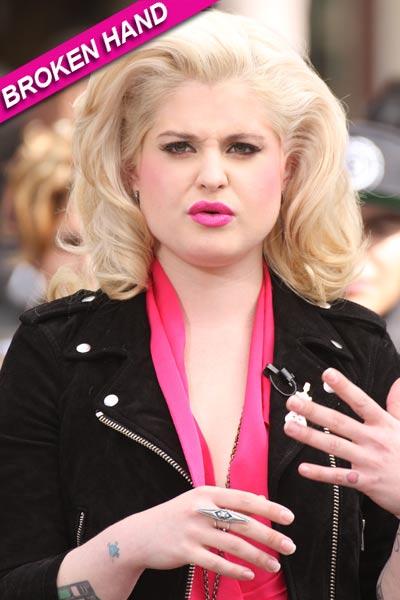 Kelly Osbourne's on a crazy train all her own.
Just a month after suffering a concussion, the daughter of Ozzy and Sharon Osbourne took to Twitter to let her 1.3 million followers know of her latest mishap: a broken left hand.
"I must be the most accident prone/stupid person in the world," Osbourne, 27, tweeted Sunday, explaining she fractured her hand in three places after a nasty fall out of bed at a hotel.
Article continues below advertisement
"The worst part is i permanently look like I'm giving everyone the thumbs up because of the way its casted!" she wrote, adding she feels like a baby again.
"Of course my mum is loving it!" Kelly wrote.
She tweeted early Monday that she was suffering from her injuries, writing, "im in sooooooo much pain i can't sleep it's bloody excruciating!"
In November, the former Dancing with the Stars contestant suffered a concussion when she "split her head open" while dancing at a Miami club, her mother said.