Kelly Osbourne Taken To Hospital With Head Injury: 'I Cracked My Head Open'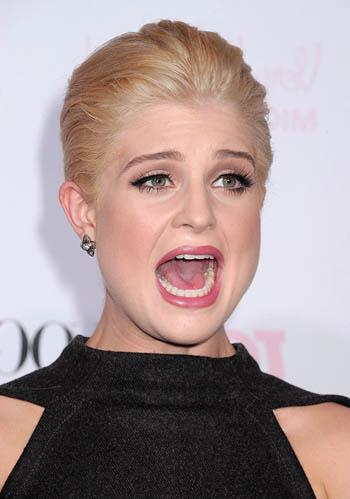 Kelly Osbourne is recovering Sunday after sustaining a head injury in Miami.
The Fashion Police co-host was taken to the hospital over the weekend after the chilling incident but says she is on the mend.
"Long story short, I cracked my head open then kept passing out," the 27-year-old Tweeted. "I have the all clear and my mum came to get me."
It is not known exactly how Kelly sustained her injuries but she said her mother Sharon Osbourne would be giving all the details about the incident on her daytime show, The Talk, on Monday.
Article continues below advertisement
Kelly was in Miami to attend a model casting call for Madonna's clothing line Material Girl -- Kelly is the face of the line.
The television personality and Dancing With The Stars alum also thanked the medical team for looking after her.
"I just want 2 thank all the incredible doctors and nurses @ Mercy hospital in Miami 4 taking such good care of me u guys really are amazing!"
RELATED STORIES:
Amy Winehouse's Jailed Ex-Husband Cut Out Of Her $16 Million Fortune