Kelly Osbourne To Christina Aguilera: 'I Was Never That Fat'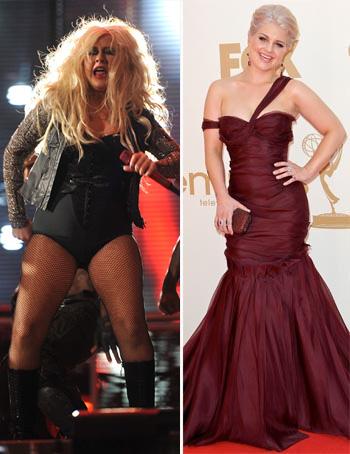 The claws are out. Kelly Osbourne has slammed Christina Aguilera -- again -- over her weight.
"She called me fat for years. I was never that fat," Osbourne said on E! Fashion Police in a discussion about the singer's appearance at the Michael Jackson tribute concert.
As RadarOnline.com reported, Christina shocked her fans by wearing a too small, too tight outfit on stage.
This is the second time in as many months that Kelly has let loose about Christina's fuller figure.
Article continues below advertisement
Kelly Osbourne Slams Christina Aguilera's Weight - The Claws Are Out!