Exclusive
Labor Rights Forum To 'Irresponsible' Kardashians: 'You Should Know Where Your Manufacturing Is Done'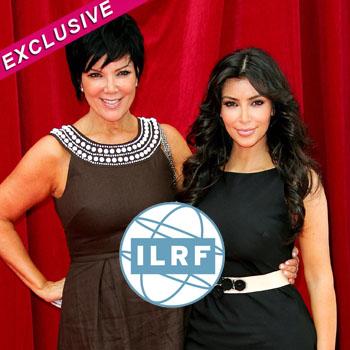 By Debbie Emery - Radar Reporter
The Kardashians' statement that they did not know about claims that some of their high end fashion products are made in Chinese sweatshops, has led a labor rights advocacy group to brand the reality family "irresponsible."
The allegations about Kardashian products in this post have nothing to do with their products sold at Sears.
As Star magazine revealed in a bombshell worldwide exclusive investigation, a Human Rights watch organization has launched an investigation into the working conditions of the factories where the products are made.
Article continues below advertisement
Kim, Kourtney and Khloe reacted swiftly to the news about the situation.
"This is the first we are hearing about it and take it very seriously as we would never condone this," their high powered rep Jill Fritzo exclusively told RadarOnline.com on behalf of the Kardashians. "We are presently investigating the situation."
But according to Judy Gearhart, Executive Director of the International Labor Rights Forum, ignorance is no excuse when it comes to ensuring basic human rights.
"I think it is naive of the Kardashians to get into such a business without having looked at the implications of what it means in terms of treating their fellow human being -- I think it is irresponsible," Gearhart tells RadarOnline.com in an exclusive interview. "I would expect them to use factories that enforce labor laws.
"The Kardashian brand is so personalized and about family that you wouldn't think they'd follow in the footsteps of people like Kathy Lee Gifford, you would think they would have learned by now.
Article continues below advertisement
"If you are going to open a clothing brand you should know where your manufacturing is done. Workers in China have access to cell phones and communications, the Kardashians tweet all the time – in today's age of communication, there is no reason for them to do more research into where their brand is being made."
Gearhart goes on to document the shocking conditions that workers are forced to endure in the region where the Kardashians' factories are based.
"In general there is a culture of overwork. You have a lot of migrant workers who live on site at the factory that work grueling hours – upwards of 80 hours a week," she says.
"I have seen reports of factories with employees who work perpetual double shifts because there is such a labor shortage.
"Guangdong is a city of more than 20 million so it is hard to say in a city of that size what the conditions are like as they are on so many different levels. The core unifying factor is that it is a real struggle for workers to organize and speak out as group.
Article continues below advertisement
"It has been identified that there are children in the factories, a lot of it is youth labor – 15 to 18 years old – and then given the method of work and the grueling hours and the lack of health and safety, those workers are then put at risk.
"Youth labor should be protected and not exposed to that kind of work. There are laws that protect child laborers and it should not mean they miss compulsory education. Doing an 80 hour work week is not acceptable under youth labor laws.
"The prevalent issue is the migrant work force who comes from the internal provinces, they are living on site and not able to raise their concerns or get organized."
Gearhart concludes that now the Kardashians have been made aware of the work conditions in their manufacturing region, what's their next move.
"What I want to know is what will they do about it?" She says. "I think they should get some trusted sources on the ground to investigate the situation. You don't want to hit and run as then you leave the workers out of jobs very quickly. You want to figure out how you can convert that factory to a decent employer.
Article continues below advertisement