Music Exec, 40, Dies From Wounds In Hollywood Street Shooter's Rampage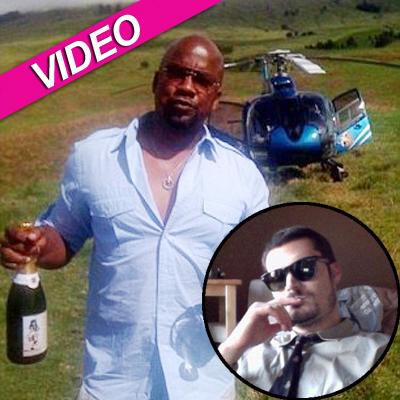 A record executive who worked with Michael Jackson, The Spice Girls and Jessica Simpson died at Cedars-Sinai Medical Center in Los Angeles Monday, three days after he was shot during a gunman's rampage in Hollywood.
John Atterberry, 40, was hit by bullets in his face and upper body while driving his Mercedes Benz coupe near Hollywood's busy intersection of Sunset Boulevard and Vine Street on Friday.
Article continues below advertisement
The gunman, 26-year-old Tyler Brehm, was killed by police after a rampage in which he fired an estimated 20 bullets from a .40-caliber handgun in the air and at motorists.
Brehm reportedly shouted "Kill me" and "I want to be killed!" according to police, who said they fatally shot Brehm after he pointed his gun toward them.
Atterberry's career achievements included a stint as vice president for Death Row Records; as chief financial officer for the VIP Group, a real estate brokerage firm; and for fashion retailers Cross Colours and Karl Kani.