Jerry Sandusky's Wife 'Devastated' & 'Angry' Over Child Sex Allegations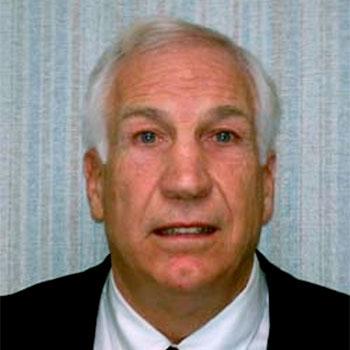 By Neil Woulfe - RadarOnline.com Senior News Director
The wife of former Penn State assistant football coach Jerry Sandusky – implicated in a shocking child sex scandal – is coming to her husband's defense.
Dorothy Sandusky released a statement through her husband's lawyer Thursday night, only hours after he was released from jail after posting $250,000 bail, with her help.
The statement read in part: "I have been shocked and dismayed by the allegations made against Jerry, particularly the most recent one that a now young man has said he was kept in our basement during visits and screamed for help as Jerry assaulted him while I was in our home and didn't respond to his cries for help.
Article continues below advertisement
"As the mother of six children, I have been devastated by these accusations. I am also angry about these false accusations that such a terrible incident ever occurred in my home. No child who ever visited our home was ever forced to stay in our basement and fed there. All the kids who visited us ate with us and our kids and other guests when they were at our home. Our children, our extended family and friends know how much Jerry and I love kids and have always tried to help and care for them. We would never do anything to hurt them. I am so sad anyone would make such a terrible accusation which is absolutely untrue. We don't know why these young men have made these false accusations, but we want everyone to know they are untrue.
Mrs. Sandusky goes on to say that she believes in "Jerry's innocence."
"I am asking everyone to please be reasonable and open-minded until both sides of this case are heard, and Jerry has the opportunity to prove his innocence," she says.
As RadarOnline.com previously reported, Sandusky, 67, was arrested again on Wednesday and charged with sexually assaulting two boys who were part of his Second Mile program.
Article continues below advertisement
Jerry Sandusky Arrested Again; New Sex Abuse Charges
Sandusky secured his release Thursday with $200,000 in real estate holdings and a $50,000 check provided by his wife.
In all, Sandusky faces more than 50 counts related to the sexual assault of boys. Per terms of his bail, he is under home confinement and forced to wear electronic monitoring and he cannot come in contact with minors.
Sandusky maintains his innocence. He has a hearing next week during which his accusers will confront him in court.