Jerry Sandusky Arrested Again; New Sex Abuse Charges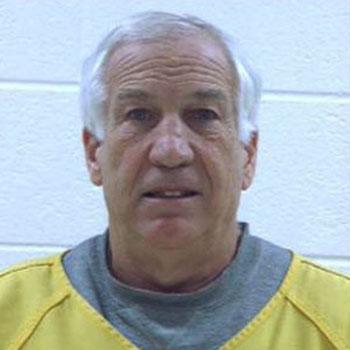 By Amber Goodhand - Radar Reporter
Former Penn State football coach Jerry Sandusky was arrested again on Wednesday for new sexual abuse charges.
The 67-year-old was arrested and handcuffed at his Pennsylvania home by state police, then brought to a Centre County courthouse for an arraignment because of new charges of abusing two boys from his Second Mile charity.
As RadarOnline.com previously reported, a ninth alleged victim came forward earlier this week, adding to the already 40 counts of child molestation Sandusky was charged with on Monday.
Article continues below advertisement
The 10th alleged victim claims that Sandusky molested him in a Penn State campus swimming pool, exposed himself, and asked for oral sex during a car ride.
The new charges will be included in his already-scheduled preliminary hearing on December 13 — and they include unlawful contact with a minor, involuntary deviate sexual intercourse, indecent assault, corruption of minors and endangering the welfare of children.